Has Your Nonprofit Accomplished All It Can?
Nonprofit organizations play a significant role in improving the quality of life for millions of people. Yet, we all know more needs to be done.
Lots more.
Need to Inspire Staff, Boards and Volunteers?
Breakthrough improvements in the results nonprofits produce are going to require new approaches in how they create vision; bring clarity to mission, and inspire urgency to action.
That requires a fundamental change in how non—profits think about their missions and how they plan to achieve them.
Does Your Strategy Catapult Your Nonprofit toward Your Vision?
Sheehan Nonprofit Consulting is committed to provide services to nonprofits — no matter what the focus — to assist and support you in making these breakthrough improvements. Our Breakthrough Strategy approach is a cutting edge and unique way to re-focus and re-energize your mission impact.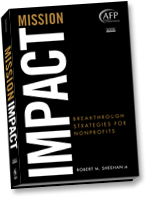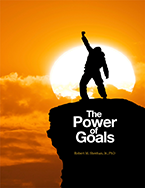 The Power of Goals
By Robert M. Sheehan, Jr., PhD
Learn to increase your effectiveness by setting goals as outcomes, not activities. Discover the seven steps to higher levels of performance, fulfillment, and satisfaction. For free e-book click here.
Mission Impact: Breakthrough
Strategies for Nonprofits
By Robert M. Sheehan, Jr., PhD founder
of Sheehan Nonprofit Consulting
Reach more people, serve greater needs, and design your organization to excel at mission impact. Read how this quiet revolution is changing how nonprofits operate and meet the ever-growing needs of our society.